Ireland's largest taxi fleet comprising of diesel, petrol, hybrid and brand new electric vehicles. We provide short or long term taxi rental and we can offer competitive insurance cover even for new drivers.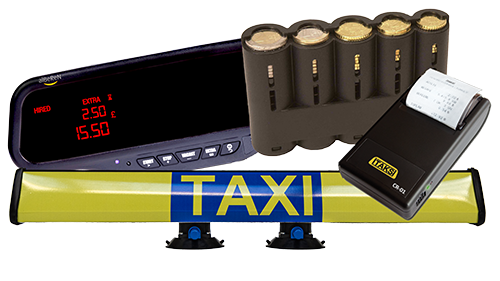 Ireland's most comprehensive online shop taxi accessories. From taxi meters, printers and roofsigns, to roofsign plugs, panels, end-caps, LED's and everything in-between. Order online and collect or get it delivered anywhere in Ireland.
Car problems? We provide all car maintenance and repairs from car service to engine rebuilds and everything in-between. We also stock tyres, brake pads and other quick-replace car parts.
Taxi Door Branding
We are  authorised supplier of taxi branding signage appointed by the National Transport Authority as part of the implementation of Action 31 of the Taxi Regulation Review Report published by the Government in January 2012.
Door sticker quality

100%

100%

Workmanship

100%

100%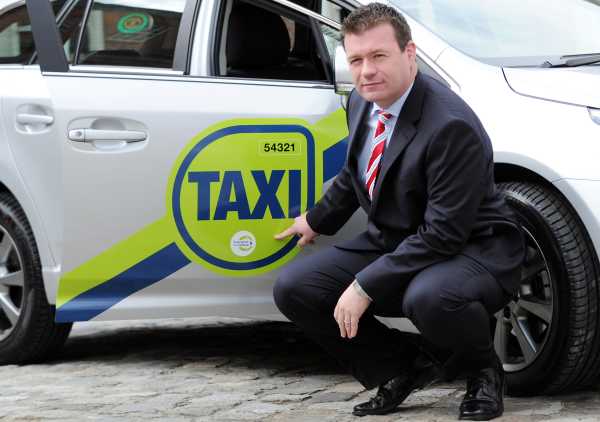 If you thought we only fix taxis, you'd be wrong. Since 1980, we specialize in auto repairs, general mechanics, all engine transmission types, electrical problems, oil change, car servicing and any repairs your vehicle may need!
Car Service – From €49
Mechanical Repairs
Auto Electrical Repairs
Crash Repairs
Towbar Fitting
Window Replacement
Breakdown Assistance
Car Recovery / Towing
Tyre Fitting
The Taxi Hub is the place where we publish helpful articles for taxi drivers, passengers and industry newcomers.
Useful articles for new taxi drivers
Useful advice for taxi passenger
SPSV vehicles related articles
Useful taxi driver advice
Deals for taxi drivers
Industry forms
Industry related contacts
Freebies
The Taxi Magazine
Car Accessories & Taxi Shop