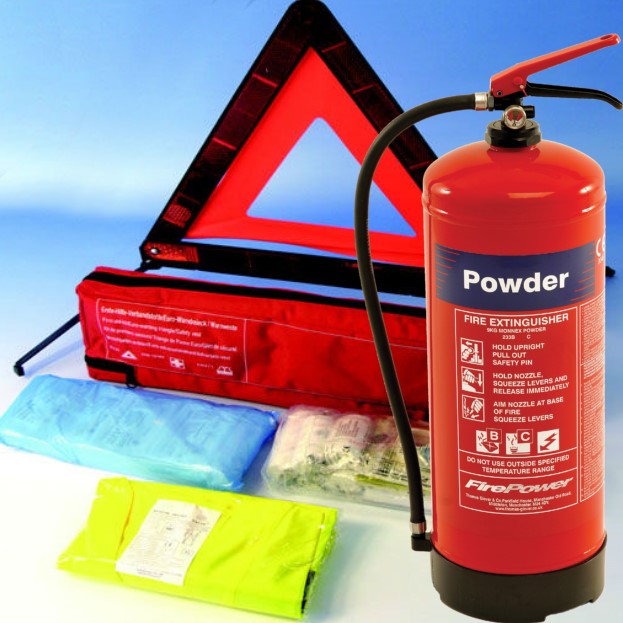 Complete SPSV Safety Kit DIN13164
I will earn you 5 PSV-Points!
Industry compliant PSV Taxi Safety Kit
The safety kits comprise of Torch, Fire Extinguisher compliant with IS EN3-7 2004 or BS or EN 3: 1996 standards as required by the Taxi regulator, High Visibility Vest, first aid kit
Product Description
Industry compliant PSV Taxi Safety Kit ALL SPSV vehicles to comply with the safety and hazard equipment from the fist of  January 2010. Here at the taxi shop, you can order on-line your Industry compliant safety kit.
Share your thoughts!
Let us know what you think...
Only logged in customers who have purchased this product may leave a review.
Customers also purchased these products
Customers who viewed this item also viewed these products