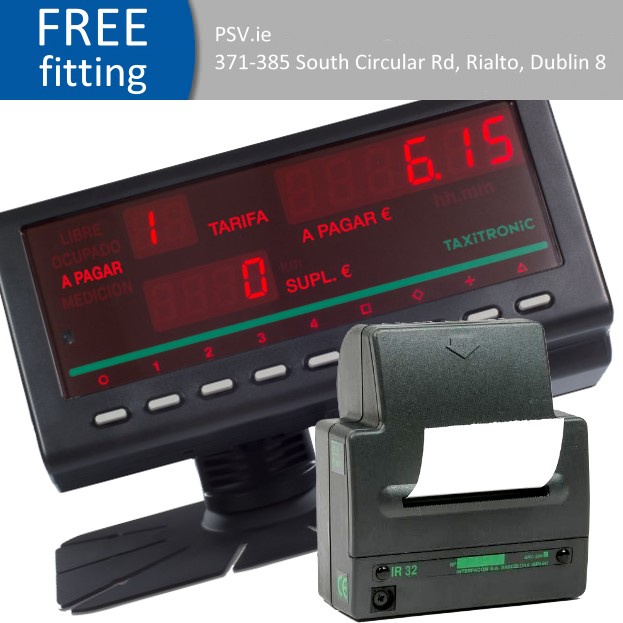 Taxitronic TX50 C meter and printer
€480.00 inc VAT
Reliability and guaranteed quality, features that have long been hallmarks of the brand, are both present in abundance in the TX50, anew taxi meter that offers multiple options.
The taxi printer IR32 is connected and controlled directly through the TD30 Data Switchboard. The tasks it performs are the printing of messages received, service data, delivery notes, receipts, etc. Very easy to program and install, the Thermal Printer provides the fastest and most silent printing on the market. Made by
Taxitronic
Only logged in customers who have purchased this product may leave a review.