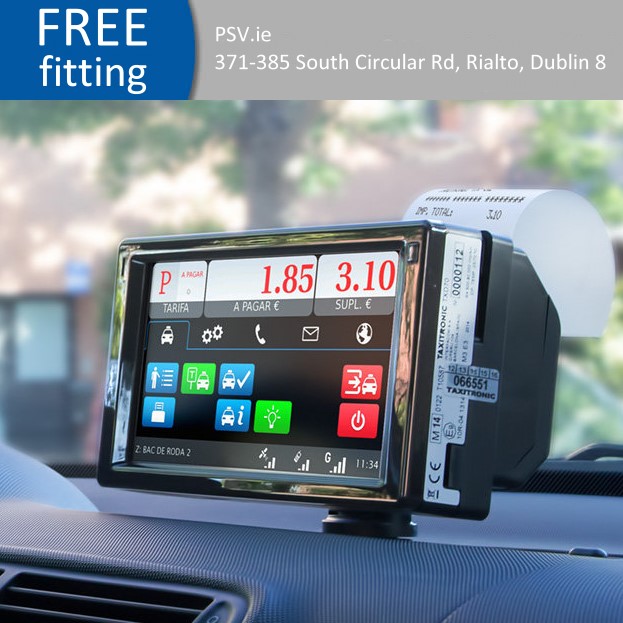 GoBox Data Terminal from Taxitronic
Description
A modern and precise 6,5" colour touch screen places the most advanced current technology at the driver's fingertips: GPS positioning and GPRS/3G data transmission.
The Gobox BCT® is the result of the R+D+i department's ongoing efforts. It's goal is to further improve the performance of company's products.
Engineering specifications
Data Switchboard
Radio Taxi Switchboard
Reception and sending of data on services, state and location
Messages
Data storage
Data storage for services that can be checked by the owner 24 hours a day
Thermal Printer
Paper with high temperature resistance
Very simple system for changing paper
Telephone
Integrated hands-free
Microphone
Speaker
Navigator
Information gathered from a service
Information gathered from a service assigned from the switchboard
Route checker
Credit/debit card payment
TFT Screen
Touch sensitive
Colour, 400 x 232 pixels
6,5 inch, 16×9 format
Brightness sensor
Brightness variable depending on natural light
Voice
Spoken taxi meter services
Only logged in customers who have purchased this product may leave a review.