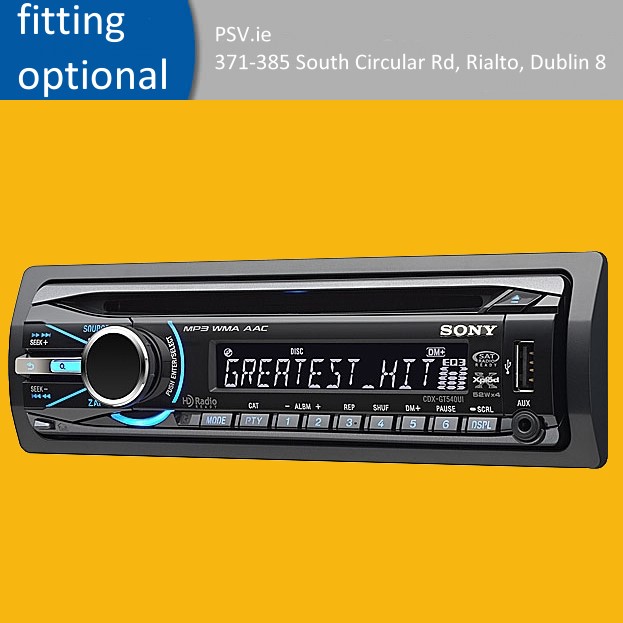 Front USB Sony CDX-GT540UI
€135.00 – €155.00 inc VAT
Car Stereo's Fitting
We provide professional fitting services, at our premises in Dublin only. For some cars additional adapter, incurring additional cost, may be required (we stock adapters)
Earn up to 16 PSV-Points.
4x 52W, MP3/CD/USB/Walkman®, Front USB, Quick-BrowZer™, ZAPPIN™, DM+
Description
Front USB Sony CDX-GT540UI iPod 1-wire, Front USB, MP3/CD, Quick-BrowZer™, ZAPPIN™, DM+
Tuner
FM / MW / LW presets 18 / 6 / 6
RDS EON
CD player
MP3 / WMA / AAC
QuickBrowZer™
ZAPPIN™
DM+
Amplifier
S-MOSFET
Max. Power Output (1KHz, 40Ω) 4x 52W
Preset Equaliser (EQ3, Stage II)
Bass / Mid / Treble control
Loudness
Max. Pre out level 2V
LPF / HPF
Connectivity
Other
Only logged in customers who have purchased this product may leave a review.